CONSIGNMENT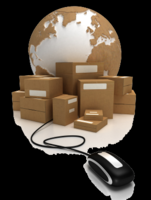 Fulfilment, Correspondence, Lettershop
Customer service centre, Customeritum, offers full-range consignment servicing:
database selection and servicing, printing, parcelling, dispatching at optimized costs. If you plan serial dispatching 'direct mail', send invoices or need outsourcing in the vicinity of current correspondence services, contact us.
Professionalism Based on Experience

We have dealt with thirty million consignments in the past ten years so we are prepared for even most complicated sending including:

publications
commercial materials
correspondence
invoices and other documents
market research enquiries
products your Internet shop

As experienced personnel of the lettershop we offer highest-quality services (check our references).

What do you gain using our services:

fast and punctual contact with a customer
flexible service adjusted to your needs
optimised costs
professional and competent services regardless of the consignment size
advice on consignment configuration (due to long-term experience)
possibility of conducting complex marketing tests
Complex Correspondence Servicing
For every type of sending we offer complex outsourcing services including:
PREPARATION OF DIRECT E-MAIL SENDING
base maintenance
printing of materials, letter – correspondence, documents, commercial materials
storing
reporting
PACKING
automatic enveloping of correspondence
hand-packing
labelling
completing
loose – and thermo-contractile foliation
OPTIMISING OF SENDING COSTS
We use services of all post office operators that are available. We can advise which operator is the best at the moment. As we are constantly monitoring the market we are always in the know as far as any changes are concerned. We are also able to negotiate more profitable prices, a lot of money can be saved here.
SERVICING OF RETURNS
retrieving of materials
disassembly
base actualisation on the basis of post office operator annotation
registering and reporting
sorting and retrieval or utilisation
STORING
storage
loading and unloading
keeping depository records
stocktaking